Do you want to build up a great sounding core repertoire that you can take to the stage with confidence? In my 3-month VIP Group Coaching Program, you will work with a selection of your favorite repertoire to perfect your vocals and explore your personal and unique artistry and storytelling. Are you ready for a vocal deep dive?
Is this you:
You want to start performing (again), but somethings holding you back.
Maybe you feel you are far from ready and could use a few pointers to get you started and focused.
Your songs sound alright, but you want to sound great, and cannot put your finger down on what it is that could give you that polished sound you are after.
Maybe you're bored-out with your old repertoire. You're missing vocal challenge and want to (re)discover material that will once again get your energies flowing!
You are lacking focus for your singing practice and aren't really moving towards any goal in your personal and vocal development.

 

You don't really have a core repertoire that 1) showcases your strength as a vocalist, and 2) feels totally "you".

 

Adding to that, what's "you" anyway?
And now, imagine yourself singing on-stage and feeling good and confident about the way you sound.
The program in a nutshell
Throughout the 3-month traineeship, we will work with building repertoire, assessing and developing your core strengths as a singer, and how to make musical and authentic choices that feel natural and right for you. You will work one-on-one with the coach and receive mobile support and feedback that ensures your progress. In addition, in the weekly live-calls, you will work towards building a concrete end-result: a showcase of 3 of your favorite numbers. The workshops are co-creational, meaning that relevant content is curated based on the specific needs and questions brought up by the trainees. We will conclude the program with an online recital.
Your program plan includes:
3x 60-minute Vocal Coaching sessions. Just You and me at my studio, or online
9x 75-minute Live Workshops, with access to recordings in case you cannot attend live.
Unlimited e-mail and Voxer or Marco Polo support for the duration of the program.
Feedback and exercises designed specifically for you.
1x 30-minute Review & Reflect-call after program completion
Details:
Group size: maximum of 10
Live Workshops date/time: TBA
One-on-one appointments: Flexible schedule
Investment: 799 €
How does it work and how do I enroll?
The program is open for enrollment twice a year. If closed, please join the waiting list to stay in the know when the enrollment period opens.
If you first want to discuss if this program is right for you, I am happy to advise you in a free 20-minute Discovery Call.
When enrollment is open, join the program by click on the link on this page. This will take you to the intake-form where I will have you answer a few questions about your singing and also fill in your personal and billing information.
After you have sent your form, you will receive a confirmation of your enrollment and the invoice.
You will receive access to the program membership area and Live Call invitation 1 week before the program launch, or immediately if you are joining last-minute. During the program, this is where you'll find the course assignments and live-call recordings.
In the membership area, you'll also find step-by-step instruction and information on how to get you set up for the Live Calls and Feedback Support during the program.
Upon launch, you will receive an invitation to schedule our first one-on-one coaching.
Practical:
One-one-coaching: Appointments can be made on Tuesdays, Wednesdays, Fridays, and Saturdays. Note that there's limited availability on weekends and evenings so make sure to book your slot well in advance.
Where: You may book your personal vocal coaching sessions online or in-person at my Studio in Haarlem. Feedback and support are provided via e-mail, Voxer, or Marco Polo during weekdays. Group calls are online via Zoom.
Scheduling and cancellations: You can schedule your one-on-ones flexibly within 3 months starting from the program launch. If your one-on-one appointment is in the last week, and you need to cancel, I will offer the flexibility to reschedule after the program is within a reasonable period after the program finish. If you need to cancel your appointments, please do so a minimum of 48 hours in advance. Cancellations or 'no-shows' less than 48 hours from the appointment cannot be rescheduled and are lost
Payment: advance payment by bank. In the intake form, you can find available options for a payment plan
Why

I decided to do personal vocal coaching just a bit differently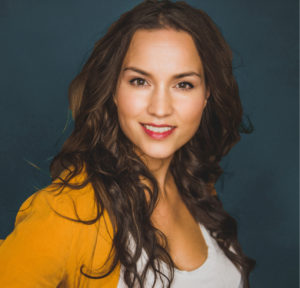 Hello! I am Karoliina, singer and vocal coach, and I am passionate about helping singers to make the most of their singing practice so they can thrive, grow, and become powerfully present performers and communicators. 
I am an authorized CVT-teacher and experienced in helping singers to master their craft and develop technical proficiency. I have also followed training in High-Performance to help performers develop a strong sense of presence and be at their best when it matters the most. Examples of my clients include:
Contemporary singers looking for healthy belting techniques

Classical singers perfecting their technique for sound consistency and projection

Vocalists in transition that want to sing new repertoire in a new style (opera to pop, rock to MT)

Vocalists aspiring to become cross-over singers and that are interested in vocal versatility

Performers refining their sound and building great-sounding showcases
Back in the day, my frustrations as a singer led me to study the voice. But I soon found out that I could not find all the solutions in any singing method alone. This led me to look outside the voice-world.
The first thing I discovered was that the quality of your practice is equal to your progress. I had studied the voice for years, but when I started to study how to practice and apply it in my own singing, things just took off. I was integrating new skills at the speed of a download, and that's how I really got interested in 'super-learning'.
A second eye-opener for me was that the real learning happens in between the voice lessons when you usually don't have your voice teacher around. Just imagine the speed you'd go if you had someone to give you feedback so you could optimize your practice in those moments? That's why I decided to do things a bit differently and use the technology of today so you can bring me home with you (I do love to meet my singers in off-line as well!).
My programs are all about helping singers to rock their singing practice so they can thrive, grow, and succeed. Read my full bio. 
Are you ready to accelerate your vocal development?
I only accept a few personal coaching clients at a time.
If there's nothing you would like to change about your singing and you enjoy things as they are, then that's great news!
But, if you feel like something's holding you back, imagine what working with an enthusiast and personal vocal coach could mean for you...

Still not sure?
It's important that you feel this is the right step for you. Schedule a free discovery call and find out.