Are you looking for personal coaching tailored to your needs? My personal coaching programs are ideal for singers who are ready to grow their vocal potential.
Have you ever skipped practice because you got stuck? Did you then have to wait until your next voice lesson?  You then decided to figure it out on your own, but applying techniques to your own singing by reading a book or watching a video is difficult. Or maybe you practice like crazy, but you still feel things could be working better. After all, just because you practice, doesn't mean there is progress. 
You have come to the right place if:
You feel you are not getting consistent results fast enough.
You want to adopt new styles and techniques but your old muscle memory is keeping you stuck.
You tried practicing, but it didn't work. So you resigned with the idea that a certain song or style just isn't possible for you.
You have no clear focus for your practice and your attention is scattered. This may be because there's so much you would love to learn, so you practice everything!  Or you get overwhelmed and don't practice at all. Result: it's hard to keep up your motivation and you find yourself dropping in and out of voice classes while your vocal goals move further and further into the future...
You were well on your way and then you plateaued. You are wondering what else is out there? What is possible for you?
Meanwhile, you keep doing the same exercises as you always did. What you really need is to scale up…Let's face it, you're stuck.
Is this you?  How would it feel to have the support of a professional throughout your learning curve, someone who is dedicated to your development?
What if all you needed to get unstuck is a little bit of support and a new way of working?
Whether your goals is to level up your vocal skills or to have confidence in your voice, I can help you get there. I will not just hand over you the exercises you need to improve, but I will show you how to apply them in your songs and/or in your performance. For every exercise, I will craft you a practice roadmap that matches your skill level and helps you integrate techniques fast, so they soon feel comfortable and natural to you.
Most importantly, and this is why my programs different, you get feedback in between your voice work sessions so you know you are not just practicing, but progressing! If you ever wished you could take your vocal coach home with you, well now you can. We will clear roadblocks and I will have you supported through set-backs, and be there to celebrate your successes.
My personal coaching programs are perfect for:
Aspiring singers that want to explore their vocal potential guided by an experienced teacher

Vocalists that are working towards specific goals (project, gig, studio, audition or study to name a few examples)

Vocalists that want to brush up their vocal technique or need to meet specific technical requirements or sound design

Chaotic singers that want to get focused and organized

Singers with technical obstacles or voice problems, such as loss of range, vocal fatigue, and getting hoarse

Performers that want to grow their stage-confidence and presence
I am an authorized CVT-teacher and experienced in helping singers to master their craft and develop technical proficiency. I have also followed training in High-Performance to help performers develop a strong sense of presence and be at their best when it matters the most. Examples of my clients include:
Contemporary singers looking for healthy belting techniques

Classical singers perfecting their technique for sound consistency and projection

Vocalists in transition that want to sing new repertoire in a new style (opera to pop, rock to MT)

Vocalists aspiring to become cross-over singers and that are interested in vocal versatility

Performers refining their sound and building great-sounding showcases
How does it work?
To join one of my personal coaching programs, click on the link below the product of your choice. You will be taken to the intake-form. If you are not sure which type of coaching to choose, I can help you make the best decision for you.
Once in the intake form, you will first schedule your first appointment with me. If you are opting for the On-the-Go feedback subscription, fill in the date you want your subscription to start. 
If you cannot find a suitable time on the schedule, please contact me to inquire about options and/or join the waiting list.
After confirming the date, you can choose either an online appointment via Zoom or coaching at my Studio in Haarlem. If you are new to Zoom, don't worry: I will get you set-up prior to our appointment.
Now, you will fill in your personal and billing information and I will also have you answer a few questions about your singing.
After you have sent your form, you will receive a confirmation of your appointment.
During our first Vocal Coaching, we will spend about 15 minutes getting to know each other. After that, I would like you to have prepared a song of your choice which you then will sing in the session. We will assess your vocal training needs and we will also do some voice work to get you started.  Finally, we will spend the last 15 minutes to craft a plan together, get you clear on your vocal goals, and what to do next.
Details:
Group size: 2. You and Me
Available times: Appointments can be made on Tuesdays, Wednesdays, Fridays, and Saturdays. Note that there's limited availability on weekends and evenings so make sure to book your slot well in advance.
Where: You may book the program online or in-person at my Studio in Haarlem. Feedback and support are provided via e-mail, Voxer, or Marco Polo during weekdays.
Practical:
Scheduling and cancellations: You can schedule your appointments flexibly within 3 months days starting from purchase. After that, your purchase will expire. If you need to cancel your appointments, please do so a minimum of 48 hours in advance. Cancellations or 'no-shows' less than 48 hours from the appointment cannot be rescheduled and are charged in full.
Payment: advance payment by bank. In the intake form, you can find available options for a payment plan
ONE-OFF COACHING
Online or at Haarlem Studio
• One 30 or  60-minute Vocal Coaching
• Ideal for existing clients in need of check-in or a brush-up
• New customers who want to experience working with me
• Including one e-mail follow-up
35 €  | 69 € / appointment
PERSONAL TRAINEESHIP

Online or at Haarlem Studio
• We start with a Strategy Call
• 5 x 60-minute Vocal Coaching
• Up to 3 months of e-mail and WhatsApp Support
• Feedback to your practice at home
• Are you ready for vocal expansion?
 € 299 /plan
GET GREAT 'ON-THE-GO'
This is a weekly feedback model where you send me a video of your song and/or your practice.
• Weekly feedback and homework
• Exercises and homework specifically designed for you
• Ongoing subscription (that can always be paused or stopped within a months notice)
• Never get stuck with your practice again!
59 € / month
Why I decided to do personal vocal coaching just a bit differently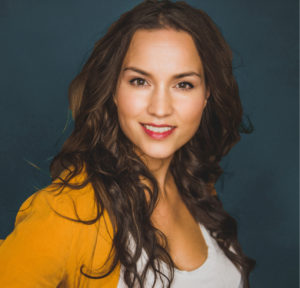 Hello! I am Karoliina, singer and vocal coach, and I am passionate about helping singers to make the most of their singing practice so they can grow to be the communicators and performers they know themselves to be.
Back in the day, my frustrations as a singer led me to study the voice. But I soon found out that I could not find all the solutions in any singing method alone. This led me to look outside the voice-world.
The first thing I discovered was that the quality of your practice is equal to your progress. I had studied the voice for years, but when I started to study how to practice and apply it in my own singing, things just took off. I was integrating new skills at the speed of a download, and that's how I really got interested in 'super-learning'.
A second eye-opener for me was that the real learning happens in between the voice lessons when you usually don't have your voice teacher around. Just imagine the speed you'd go if you had someone to give you feedback so you could optimize your practice in those moments? That's why I decided to do things a bit differently and use the technology of today so you can bring me home with you (I do love to meet my singers in off-line as well!).
My programs are all about helping singers to rock their singing practice so they can thrive, grow, and succeed. Read my full bio. 
Are you ready to accelerate your vocal development?
I only accept a few personal coaching clients at a time.
If there's nothing you would like to change about your singing and you enjoy things as they are, then that's great news!
But, if you feel like something's holding you back, imagine what working with an enthusiast and personal vocal coach could mean for you...

Still not sure?
It's important that you feel this is the right step for you. Schedule a free discovery call and find out.